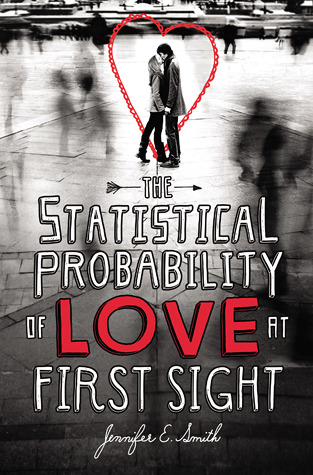 Who would have guessed that four minutes could change everything?
Today should be one of the worst days of seventeen-year-old Hadley Sullivan's life. Having missed her flight, she's stuck at JFK airport and late to her father's second wedding, which is taking place in London and involves a soon-to-be stepmother Hadley's never even met. Then she meets the perfect boy in the airport's cramped waiting area. His name is Oliver, he's British, and he's sitting in her row.
A long night on the plane passes in the blink of an eye, and Hadley and Oliver lose track of each other in the airport chaos upon arrival. Can fate intervene to bring them together once more?
Quirks of timing play out in this romantic and cinematic novel about family connections, second chances, and first loves. Set over a twenty-four-hour-period, Hadley and Oliver's story will make you believe that true love finds you when you're least expecting it.
Received a free copy from Netgalley.
This book… where do I begin? I loved it. And I'd recommend it to anyone who asks, and even people who don't. I found it clever and light, with just enough conflict to keep things tied together and not make it one of those random, light novels about, essentially, nothing. I loved the idea of 'would this have happened if xyz?' because it's something people think about quite a lot. So I loved the love story part of it, as well as the twists associated with it.
What brought this book down a bit was Hadley herself. Well one I was never big on 'unique' names for protags because more often than not, it makes it look like the author is trying too hard. Another thing is that, while it's completely understandable that Hadley is torn up about her father leaving, especially under the circumstances he did, it seems to me that she spends way too much time just being whiney about it. Teenagers aren't expected to be reasonable, but I had a hard time feeling anything but annoyance towards her when she went into another 'my dad is so horrible for leaving ugh why do I have to do this it's so unfair' tirade.
Still, it's a good book and a fast read so it's up there on my good books to rec list. So happy reading!